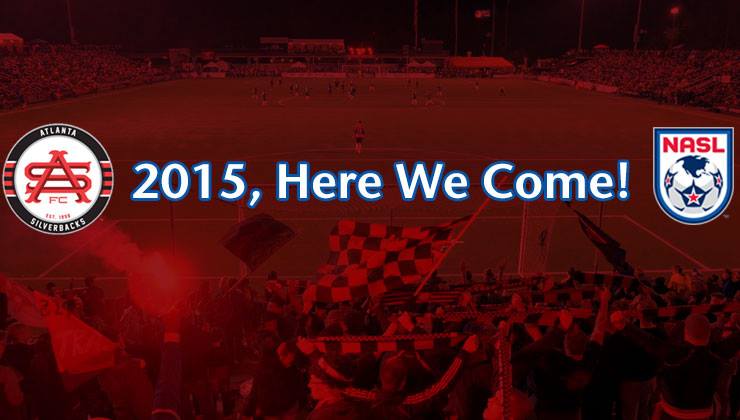 Weeks before the last game of the 2014 NASL season, rumors were flying around that the Atlanta Silverbacks were done for. It's easy to imagine why: the team was suffering horribly, dead last and no signs of getting any better, and the juggernaut that is Major League Soccer was breathing down the city's neck.
The season ended with a tough 2-1 loss to Edmonton…and that was that. No word from anybody. While it was never said outright, it looked like the team's run was over. It wasn't even the first time the team had gone away – in 2009 and 2010 Silverbacks Park was quiet due to restructuring and switching over from USL Pro to NASL.
Inexplicably, though, today Silverbacks fans received some terrific news. The league stepped in and saved the team, taking over ownership and operation until they can find new owners. Amazingly, a concerted effort by supporters groups and other fans were a big part of the last-minute save according to NASL leaders.
Multiple Teams
So now what? We have an NASL team, officially in the second tier of American soccer, operating in a city where an MLS team is headed in a few years. Predictably the questions immediately started pouring in: who would buy a team that will surely suffer in two years time? Even if the Silverbacks don't fold, the chances of the crowds being as full as they are now when MLS Atlanta kicks off are slim.
Despite what you read on Twitter or on soccer news websites, the city absolutely could support two professional soccer teams. What has to happen, though, is both teams occupying their own space. If both teams go after the exact same markets it would definitely be a problem.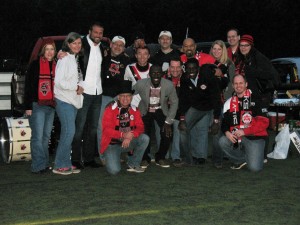 Crudely, it's the same reason both Kroger and Whole Foods are able to exist in the same town. Some customers prefer the cheap accessibility of Kroger while others don't mind paying more money for fancier goods at Whole Foods. Ideally, the Silverbacks could tackle soccer fans who don't care about having the biggest and best names out there while MLS Atlanta would bring in the world-beaters. The lower tiers of soccer in the US also tend to obliterate the lines between players and fans, creating a closer relationship and even friendships not seen in the top tier.
How It Helps Now
That all leads me to how this news actually benefits the upcoming Atlanta Major League Soccer team. While the Atlanta Silverbacks are technically competition, they aren't direct competition for another two years. That's two long years before MLS hits and at least a year and a half before real fervor begins.
Think if that soccer presence the Silverbacks brings just vanished. Yes, the media never covers the team aside from a few brief articles on AJC (thanks to Doug Roberson) and 5,000 every two weeks or so might not seem like a ton. But it's still a soccer presence, and when something great happens like the Silverbacks reaching the final in 2013 and making a deep run into the Open Cup this year it does wonders for making people realize soccer is going on in this city.
Don't underestimate this. While hype seems like it's at an all-time high with all the ticket deposits for the Atlanta MLS team, we need all the real live human beings we can get for soccer in this country. If a family goes to a cheap Silverbacks game and has a ton of fun, this could lead to long-term fans down the road. It could even create a die-hard fan with one of their kids who will then bring all his or her friends to games in the future, creating a ripple effect.
That may or may not happen of course. However, if the Silverbacks don't exist from 2015-2017, there's a zero percent chance it'll happen. This is why the news today was so important, not just for Silverbacks fans, but for soccer fans in general in the area. The more soccer the better, right? In other words, get out there and support our local team!